Biometric Systems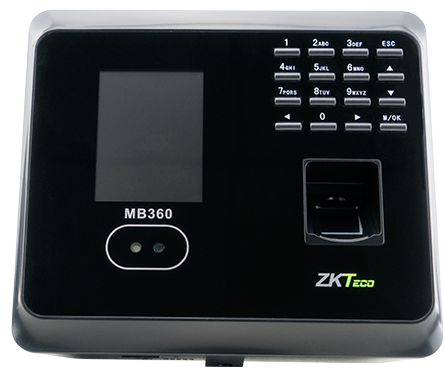 Biometrics is an automated method of recognizing or verifying a person based on a physical or behavioral characteristic. The features that are measured using biometrics include face, fingerprints. Because each individual has a unique biometric print, security and verification solutions based on biometrics offer a better and more accurate means of ensuring application integrity, than passwords or access cards.
Currently, fingerprint technology is the most accurate biometric recognition system, with Face ID following right after. Fingerprints allow you to properly capture all necessary data for effortless identification.
Facial recognition does belong to biometrics, but they are not the same. Biometrics is a combination of human measurements, which are used for identification and verification in medicine, computer science, and digital technology.
Any biometric device, consist of:
- A reader or scanning device
- Software that converts the scanned information into digital form and compares match points
- A database that stores the biometric data for comparison in an encrypted form; to prevent identity theft
RFID
RFID stands for "Radio Frequency Identification." It's a technology that captures digital data encoded in smart labels and RFID tags through a reader via radio waves. RFID serves a similar purpose to that of a bar code or a magnetic strip of an ATM card where data from a label or tag is captured by the device and then later stored in the database.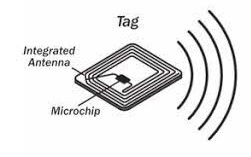 However, RFID works better than a barcode and ATM magnetic strips. The most significant advantage of using RFID over barcode is that it doesn't need to be placed or positioned relative to the scanner. The other advantage is that with RFID, you can scan more than one object at a time, unlike a barcode, which saves loads of time and energy.
Looking to the future we have started concentrating on this technology. So far we have implemented RFID based animal tracking system and jewellery system for our clients. We have also used RFID for student attendance system for one of our client. Currently we are developing NFC(which works same as RFID) based milk delivery system.
Applications
► Student attendence system
► Jewellery system
► Milk delivery system [Click here to view full project detail...]
► Product tracking
► Passports
Educational Institute
- Sanskar Samrudhi School of Excellence - Navsari, Gujarat
- Gadat V V K Mandal Ltd - Navsari, Gujarat
- The Ambika High School - Navsari, Gujarat
Corporate Sector
- Infichem pharma pvt.ltd - Vapi, Valsad, Gujarat
- Keyur naik & associates - Navsari, Gujarat
- DNM Engitech pvt.ltd - Navsari, Gujarat