The rising demands of working life are driving the need for flexibility and mobility as well as for better connectivity in the working place. Ensuring remote access to corporate data is still a great challenge for the IT departments of enterprises. Today's employees need access to applications and company data any time and anywhere and they want to be able to use their PCs, notebooks, tablets or smartphones for work.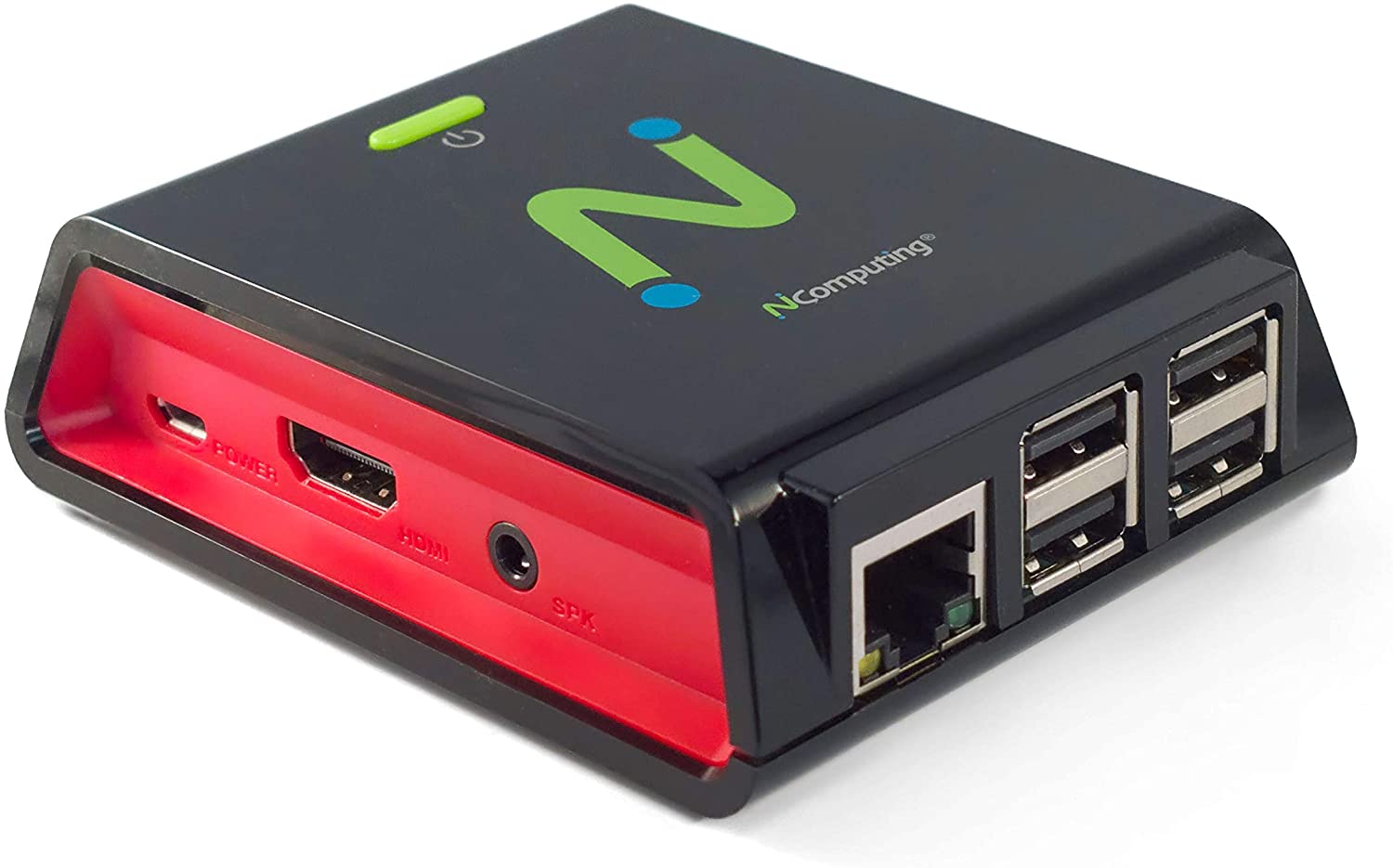 Therefore IT departments need an effective solution for easy and cost effective management of IT applications across a range of devices. Enterprises of every size could benefit from a virtualisation solution that offers simple manageability of thin clients and mobile devices and a lean and easy-to-use PC working place environment.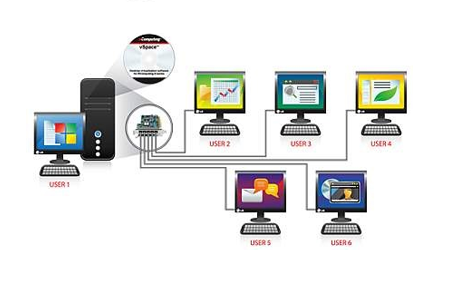 Users share one virtualized server desktop environment in the form of individual terminal sessions instead of separate operating environments. This shared virtual desktop environment can run on servers in a central data center or on a physical PC in a workgroup, call center, or classroom.
Features
► Multiple users share a single OS
► Applications are on that single OS instance
► Terminal session-based user isolation
► Ideal for users with similar needs
Benefits

Easy to manage

Low cost

Hardware independence

Increase Flexibility and mobility
The following are the list of organization where we have installed N-computing devices.
Educational Institute / NGO
- Andhjanshala Shivarimar - Dang,Gujarat
- Hari Jyot Optimetrics/Rotary Eye Insitiute - Navsari,Gujarat
- Sanskar Samrudhi School of Excellence - Navsari,Gujarat
- Friends New English School Trust - Bilimora,Navsari
- Dhamdachha English Medium School - Dhamdachha,Navsari
- The Ambika High School - Gadat,Navsari
Corporate Sector
- Mangalum Drugs & Organics ltd. - Vapi,Gujarat
- Pratham Engineering Company - Navsari,Gujarat