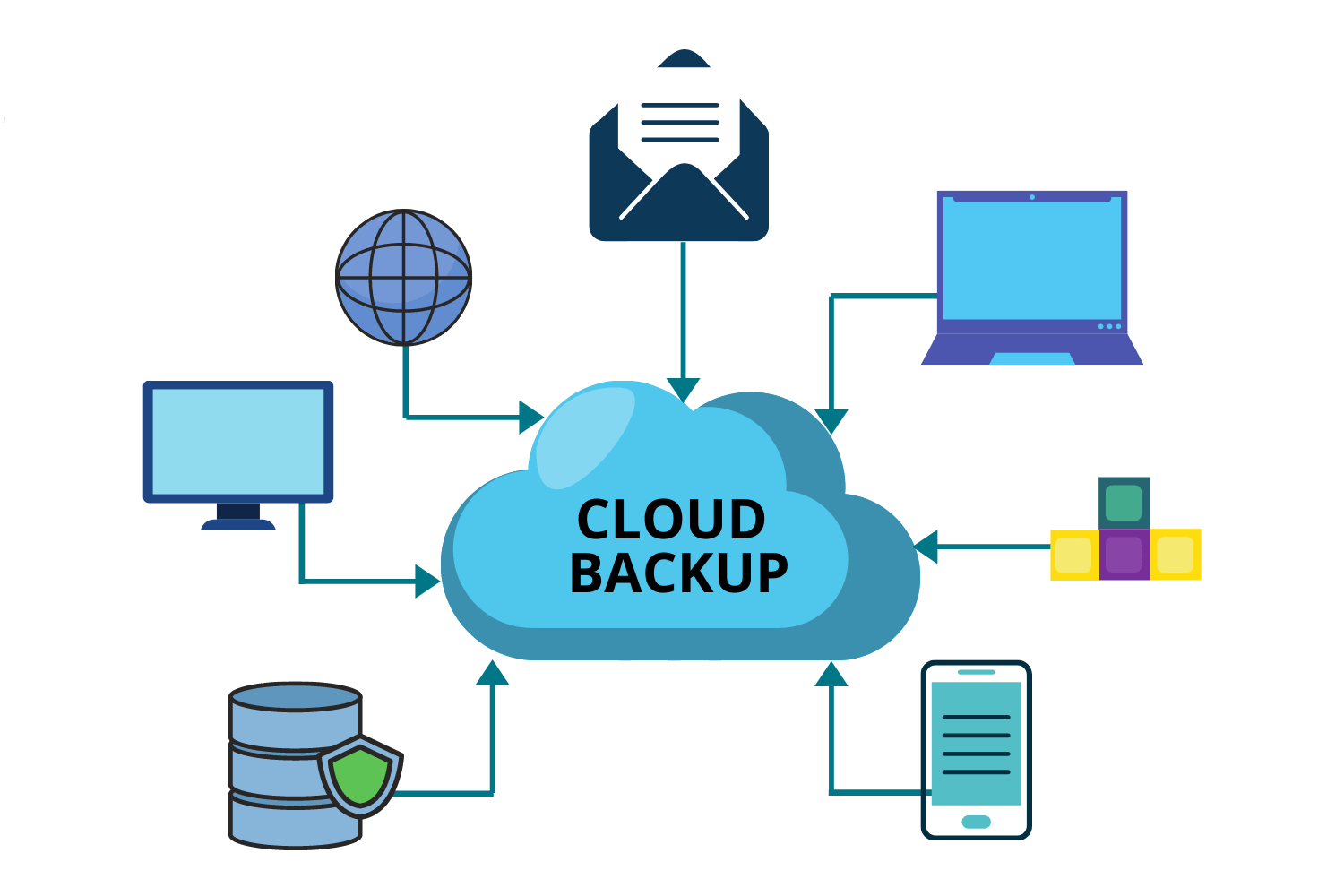 Cloud backup is the process of backing up specific data and storing it in a cloud storage system. With cloud backup, you can synchronize data at the production site and in the cloud, meaning that any changes in the original data will be reflected in its cloud version. Cloud backup is also used to store full copies of the data you protect. The cloud backup service constantly scans your virtual infrastructure in order to find any changes and updates the cloud environment accordingly.
Why Need Cloud Backup?

Greater Access:
Access your files anytime, anywhere you have an internet connection.

Better Protection:
Isolate your data from local device failure, malware attacks or natural disasters.

Less Downtine:
Ensure you can quickly restore your system so you can keep running.
Benefits
► Stores your data on an external server
► Ability to access your file via the internet
► It is highly affordable
► Reduces maintenance cost